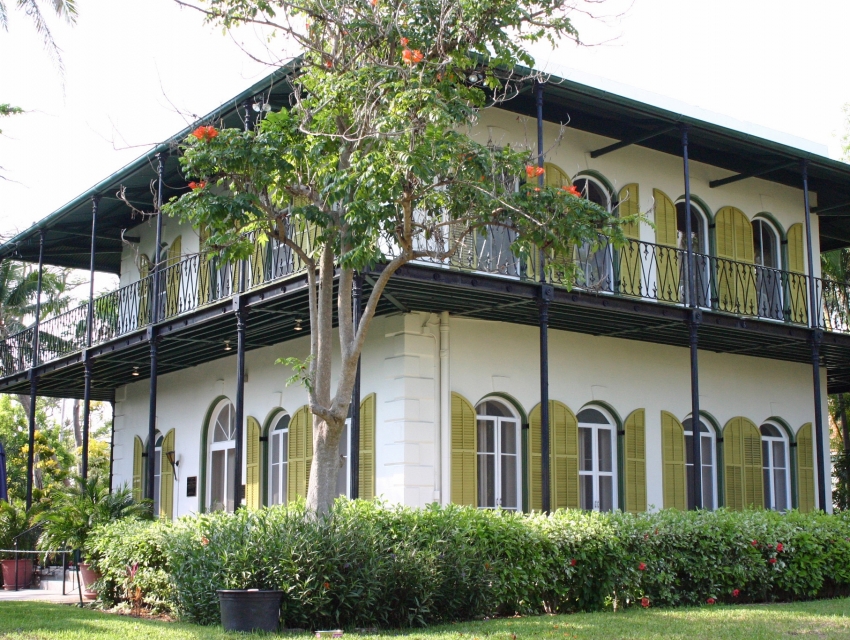 Florida is considered a Utopian escape by many, with its white, sandy beaches, clear and sparkling ocean, and balmy warm temperatures all year round.
It's really no surprise that esteemed American author and Nobel Prize winner Ernest Hemingway decided to settle in Florida in 1931, setting up home on the beautiful island of Key West. Hemingway lived and wrote for a decade in Key West, seeking solace and inspiration from the peaceful turquoise waters and the beautiful beaches. Hemingway wrote prolifically during this period and produced many of his greatest works while living in the area.
The Hemingway House remains a landmark in Key West and is open to the public as a museum. Visitors can stroll around the lush and beautiful gardens, filled with rare and unusual flowers and trees, and explore the many rooms and details in the home of this truly astonishing author. The Hemingway House, built from limestone, was host to the first swimming pool ever built in Key West, which is said to have a mystical quality to it, in the way it's illuminated, and surrounded by gardenias. Many of Hemingway's belongings remain in the house, such as the furniture he used, many pieces of original artwork and his Murano glass chandelier. Visitors can also explore his original writing studio, which still contains the desk that he wrote many novels at, his own book collection and many other fascinating details.
You too can live like Hemingway in the warm balmy temperatures of Florida, by creating a home from home that you can retreat to for sun and to escape whenever you feel like it, to escape the cold winter months or for a hot summer break.
Halcyon Developments' fractional home ownership opportunities can help you to make this dream a reality. Our luxury villas in Florida are available from just £13,000 and are fully managed, removing the hassle from partial home ownership. They include a variety of upmarket features and facilities including spacious en-suite rooms and relaxing swimming pools.
Contact us today to enquire about partial ownership on our luxurious Florida villas and you too can enjoy everything the indulgent Florida lifestyle has to offer.